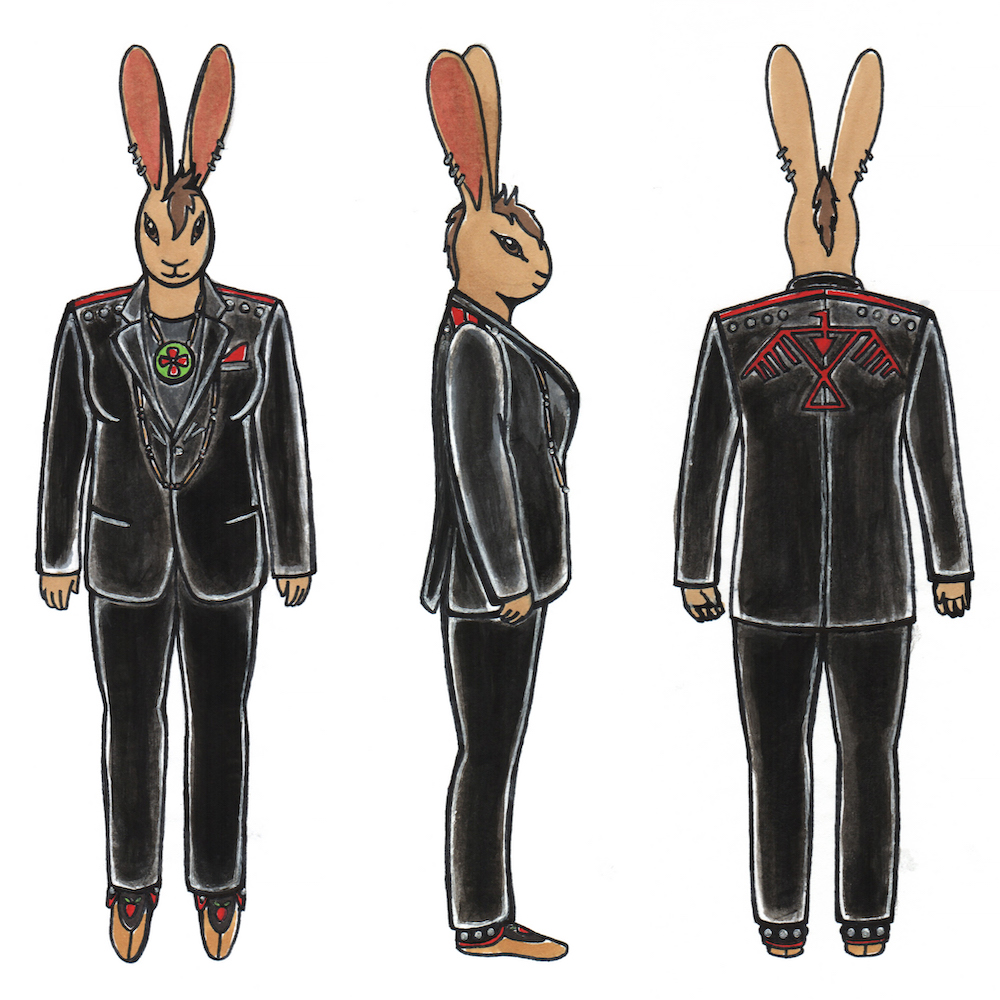 Amber Dawn Bear-Robe, producer of the SWAIA Haute Couture Indian Market fashion show, contacted me to design avatars for SWAIA's NDN World, an Indian Market virtual reality created by Vircadia in response to the pandemic. I designed two fashion bunnies for SWAIA, Butch Bunny and Femme Bunny, wearing fashion designs with an Ojibwe flair. The characters were then interpretated by the Vircadia team into 3D form.
Butch Bunny is a two-spirit character who wears a rock'n'roll black velvet suit with red ribbon and studs on the shoulders and a red Anishinaabe thunderbird on the back. They also wear studded split-toe moccasins with a berry design on the vamp, a beaded flower medallion, and a bone necklace.
Femme Bunny wears a strapless deerskin dress with a plunging neckline, floral beadwork embroidery, and a red ribbon above the hem. For her accessories, she wears hammered copper arm bracelets, berry-inspired necklaces, and bright red and tan heels.